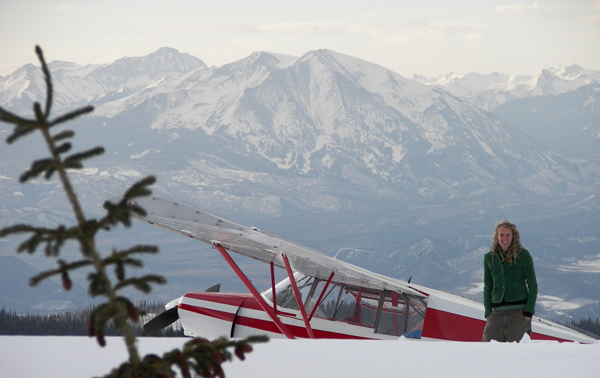 The Glenwood Springs Municipal Airport is one of the oldest known airports in the nation. As the Airport Manager, it is my goal and desire to preserve this history! The Glenwood Springs Airport (GWS) is different than the larger airports in our area. With only 3300 feet of runway, only a small class of airplanes and helicopters are able to frequent this airfield. This means, we will never have the large traffic and noise of jet airplanes you encounter at larger, commercial airports. But, the GWS Airport is so much more than the stereotype of wealthy individuals flying around in their private planes.
The Glenwood Springs Airport supports many industries such as Emergency Medical Services, US Forest Service, Firefighting contracts, fire spotting and rapid reporting, US Fish and Games, Search and Rescue, CDOT, construction projects, road closures, air charters, flight training, sight-seeing, recreation, tourism and local businesses.
If you would like to support the airport and help ensure it remains as an asset to the community, please consider making a tax-deductible donation to the Friends of the Glenwood Springs Airport, a non-profit set-up with the intention of preserving the history, and the future, of this airport.
GWS Airport does not receive federal funding, therefore, the majority of our funding comes from airport operations - fuel sales and tie-down fees.
We thank you in advance for your support! You can donate by calling (970) 445-0965,  or emailing amy.helm@cogs.us for more information. Checks can be made payable to "Friends of the Glenwood Springs Airport."